Even though it has been unseasonably AND unreasonably hot this week (that's your cue end-of-summer) we know this heat won't stick around for long. We'll eventually transition to colder mornings and evenings with bursts of heat in the afternoon. To keep you comfortable and fashionable, I wanted to share three pieces I always have on hand for fall.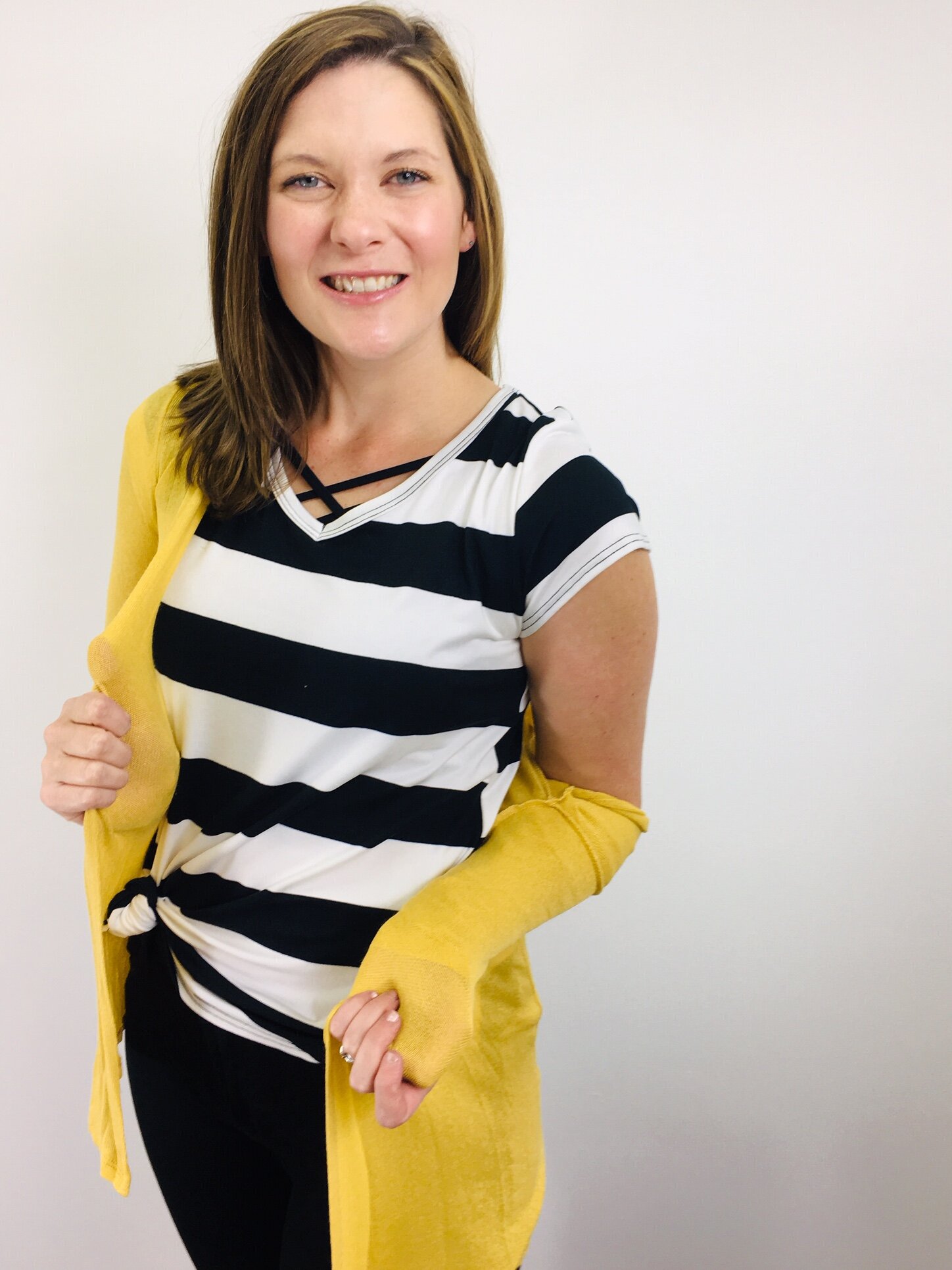 Truth—I usually have a cardigan stashed in my car, and this particular Chris and Carol cardigan is so lightweight, I also usually have one in my purse! Note: I am not really a football fan and don't have a preference between Iowa and Iowa State. I just happen to absolutely LOVE black and gold together. So, congrats to the Hawkeye fans and better luck next year Cyclones. If I were attending the game, I would have plucked this from my purse between rain delays.
I've been wearing jean jackets since my first job at Back Country Outfitters in Beaverdale and then during my entire stint at The Limited in West Des Moines and Water Tower Place in Chicago. I've literally held onto jean jackets for YEARS. These things never go out of style. But, the style does change. This NEW favorite of mine has a more boxy fit, silver hardware, fun stitching and of course the cute destruction.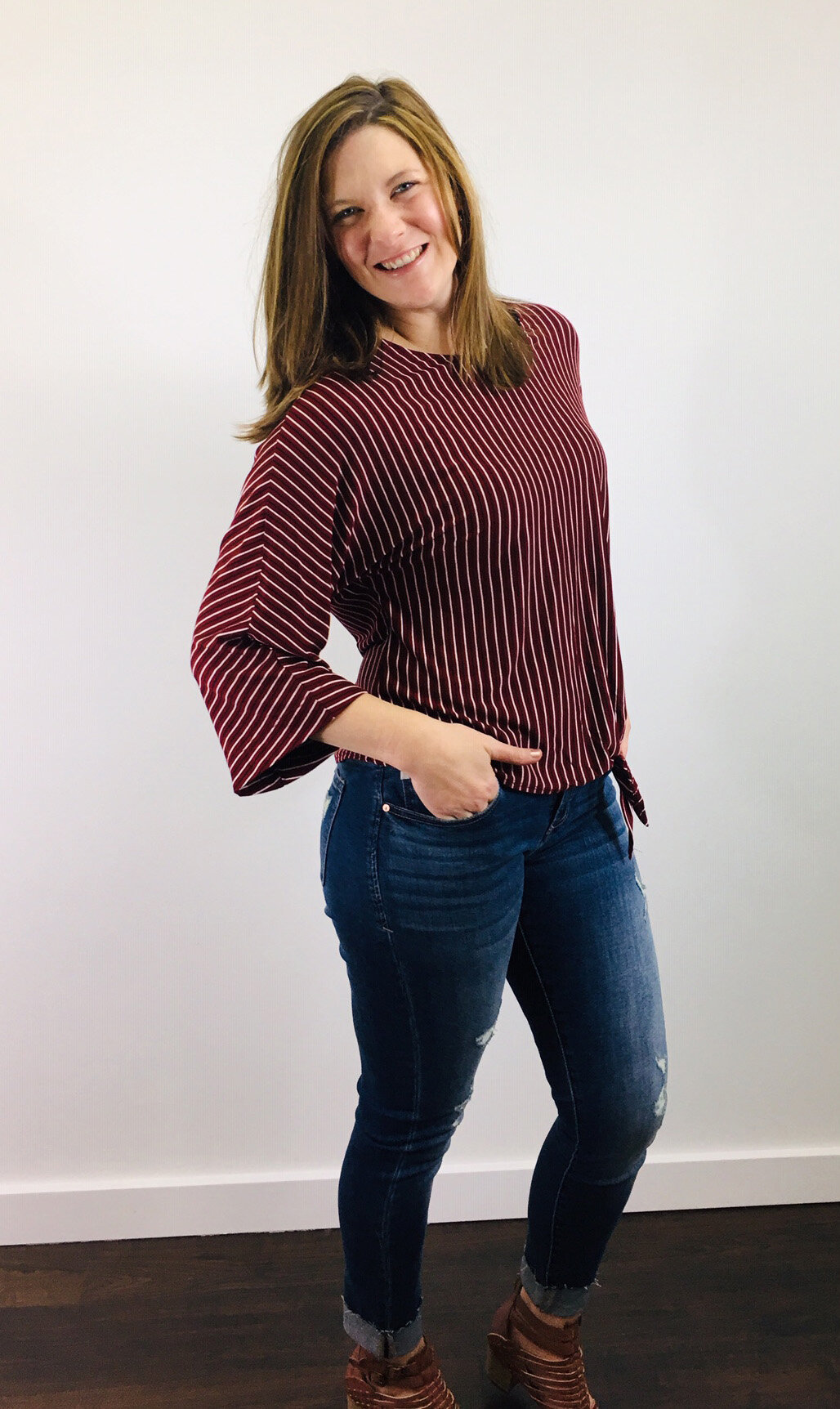 Lightweight tops are a great way to transition from summer to fall---not too summery but they won't make you hot either. I'm also loving the new trends I'm seeing for fall—keyholes and three quarter length sleeves.
Shout out to my friend Michelle at Cre8tv Qn for these beautiful handmade, leather earrings. So on trend and great fall colors.
Here's to cooler days ahead!
If you like what you see, shop our looks.